Technical brilliance. Incomparable style.
Enhancing Audi vehicles with Audi Genuine Accessories reflects your intelligent, yet passionate side. The same experts who design Audi vehicles also design these accessories. Each must undergo extensive safety and durability testing before it's added to a vehicle. Because they're made with the same quality standards as all Audi vehicles, a tailored fit and expert craftsmanship are assured. Plus, all accessories are backed for the duration of the 4-year/50,000-mile Audi New Vehicle Limited Warranty, or for 12 months/12,000 miles from the accessory purchase date, whichever is greater. (See your dealer for details.)
Add a new point of view, more style and more enjoyment with Audi Genuine Accessories. Smartly done.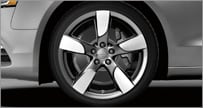 Audi Genuine Alloy Wheels.
Profiles in beauty.

Strike the perfect balance between breathtaking
design and awe-inspiring performance with Audi Genuine Alloy Wheels.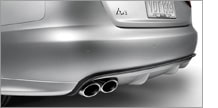 Audi Genuine Sport and Design Accessories.
For your eyes only. And everyone else's.

Audi vehicles feature a bold, aggressive stance with stunning, strong lines. Express your own style by adding Audi Genuine Sport and Design Accessories.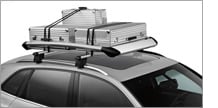 Audi TravelSpace Transport Accessories.
Adventure awaits.
You go everywhere. Never leave the necessary
gear behind. Bring it with Audi TravelSpace
Transport Accessories.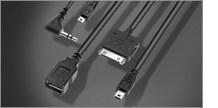 Audi Genuine Electronics Accessories.
Sheer brilliance. Day and night.
The illuminating technology that graces Audi vehicles provides the inspiration for Audi Genuine Electronics
Accessories. Similarly, all of these accessories are impressively advanced and inspiring.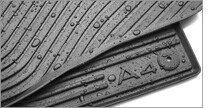 Audi Guard Comfort and Protection Accessories.
Smooth roads ahead.
Protect what you love. Audi Guard Comfort and Protection Accessories offer functional, practical items that help keep Audi vehicles in pristine condition.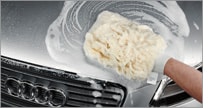 Audi Guard Car Care Products.
Driven by perfection.
The only car care line specifically designed for Audi, Audi Guard Car Care Products provide gentle cleansing formulas and special tools to help give all interior and exterior surfaces the finest in cleaning and protection.  
To learn more, contact your authorized Audi Dealer - the exclusive retailer of Audi Genuine Accessories.